Heads Up Learning
English and French reading, writing, and homework help for higher student achievement.
Heads Up Learning offers courses in French literacy, English literacy, and academic support for students in grades 1-9.
Students learn best when given the opportunity to make discoveries, find patterns, and think critically about new ideas, which is why our curriculum is built on student-centered pedagogies, and themes of citizenship, activism, and environmentalism.
Courses are good for students in all school settings, – public, private, online/hybrid, homeschool. "That Laura turns the subject into something engaging and fun speaks to her commitment in working with how our son learns. It's been a massive relief to have Laura working with him during this unconventional learning period. She's really been able to get him to believe in his abilities."
-Abby, Hudson Valley, NY
"Zoom schooling during the pandemic has been extremely challenging for our 2nd grader. Laura has been a godsend. Our child is eager to log in to learn with Laura and comments that time flies when she is learning with Laura. We have been working with Laura for the past two months, and our child went from knowing zero French to conjugating verbs and singing songs in French. Laura is patient, warm, and kind and challenges our child's natural curiosity. Our child says she'd like to continue learning with Laura even after her school reopens."
-Suhi, Oakland, CA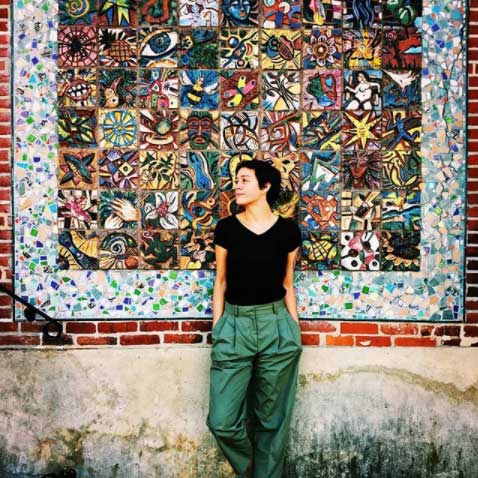 Heads Up Learning was founded by Laura Head, a Columbia grad and ten-time nominee for NYC's Big Apple Best Teacher Award.
As a teacher in public schools, Laura was the New York liaison for an international partnership with the Parisian Mayor's office for student-centered bicultural connection. She designed and gave lectures on original tools for culturally-relevant learning. She wrote bilingual literacy-based curriculum for her Francophone and Anglophone students. She directed development for social justice literature and virtual reality technology in elementary classrooms.
Laura holds three New York teaching certifications (general ed, special ed, french bilingual ed), and has an undergraduate in inclusive education. 

English Literacy
English language reading and writing lessons for students in grades 3-6.

French Literacy
French language reading and writing lessons for students in grades 3-6.

Academic Support
Additional time and resources to support your learner's school curriculum and homework.
Let's learn together!
Ready to chat?
Give Laura a call, drop an email, or click below to set up a consult.